Nali Bey Positive Dog Training - Happy Graduates!
Happy Graduates!
Enjoy some great graduation pictures on this page! These pictures are from some of the group and private classes offered by our trainer, Kim Mayes, across Brevard County. Enjoy and maybe your favorite pet will be up here next!!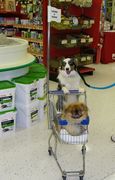 "Blue" 8 mo. Mini Australian Shepherd & Trick Class Graduate! (Pushing his brother "Bailey" 14 yr. Pekingnese)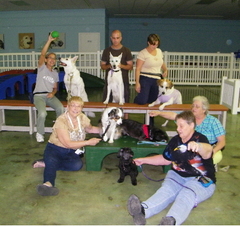 Having fun at class with Trinity, Cristal, Pirate, Blue, Scooter, & Oreo! (and some happy parents too!)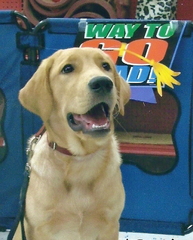 "Bunker" here, is one of our Paws for a Cause dogs. We wish all the best to him as he continues his training to become a service dog.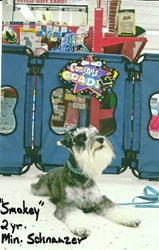 Smokey is one of our wonderful AKC Canine Good Citizen graduates! Recently, he passed his therapy dog tests as well! Way to go Smokey!!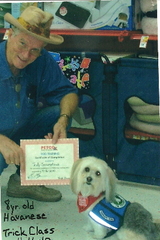 At 8 yrs old, "Truly Scrumptious" proves that an older dog can learn new tricks! Now in addition to being a therapy pet, she is also a novice trick class graduate!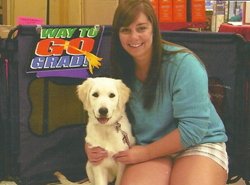 Molly (a 4 mo. old Golden Retriever) is another one of our happy AKC Puppy STAR graduates. Great job Molly!